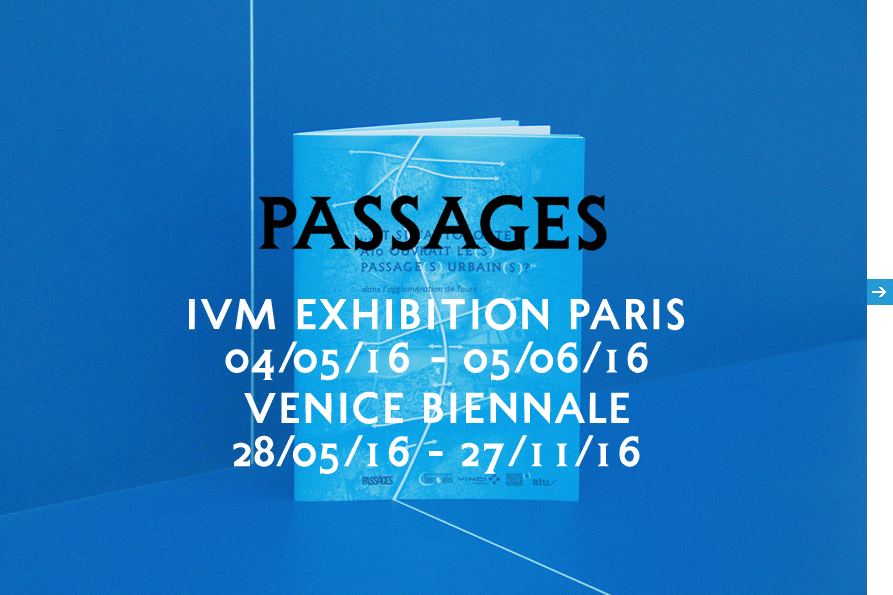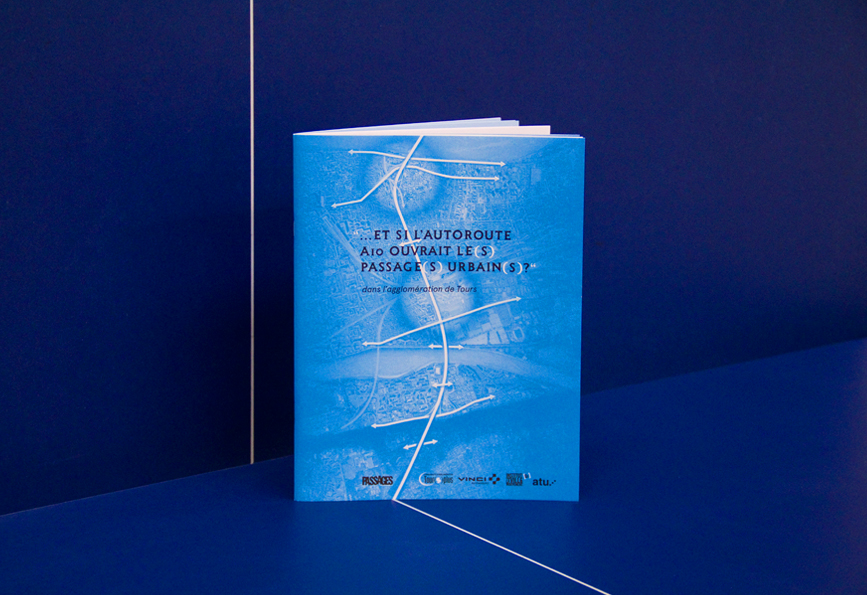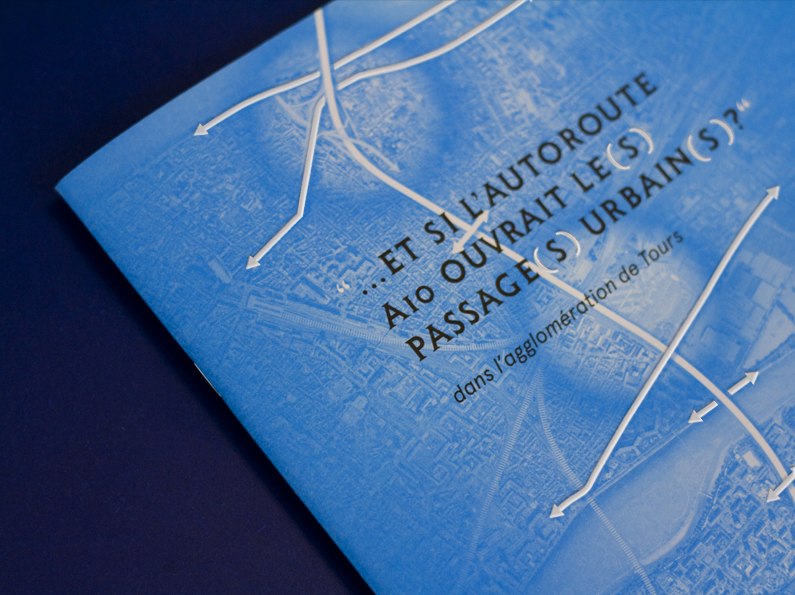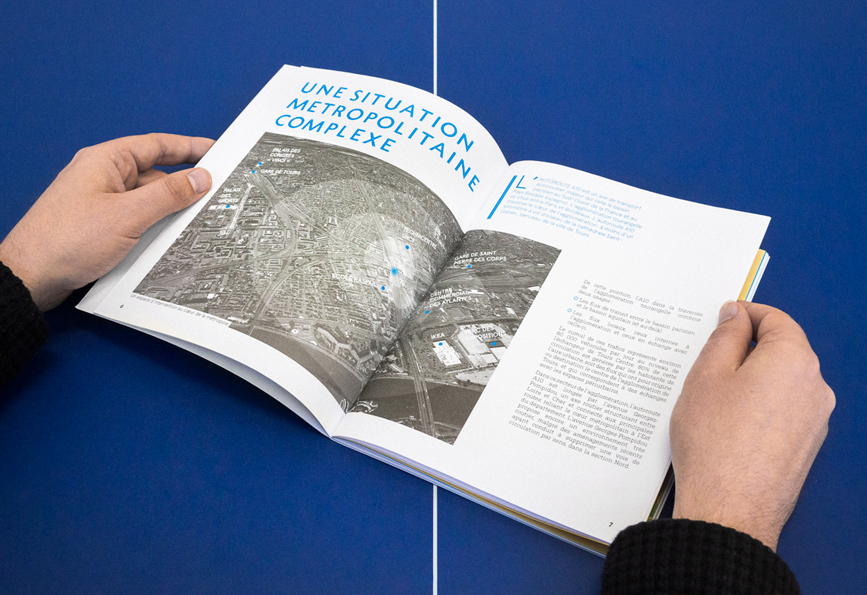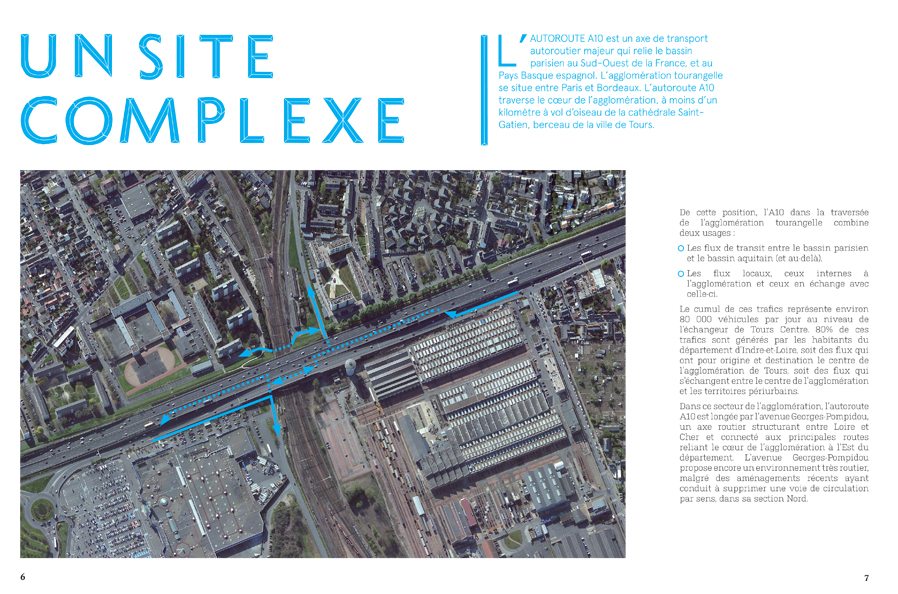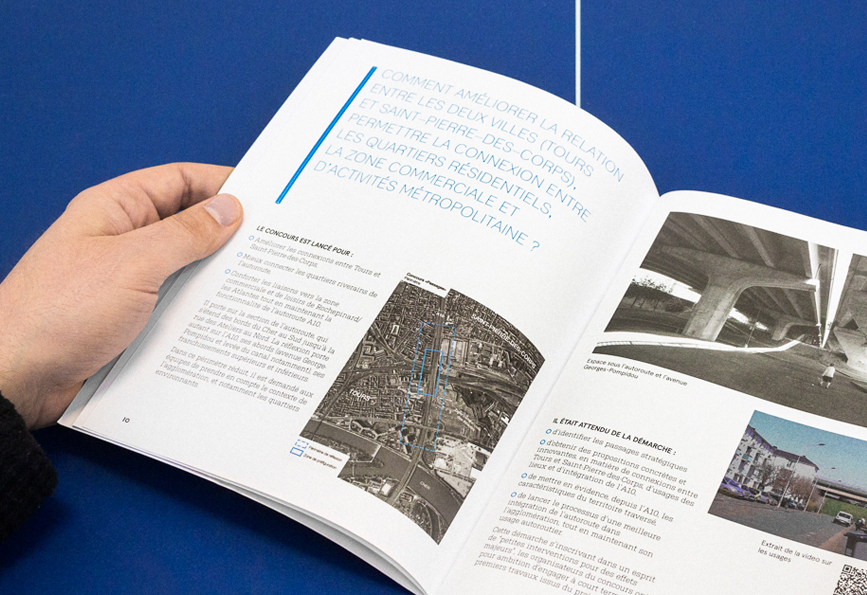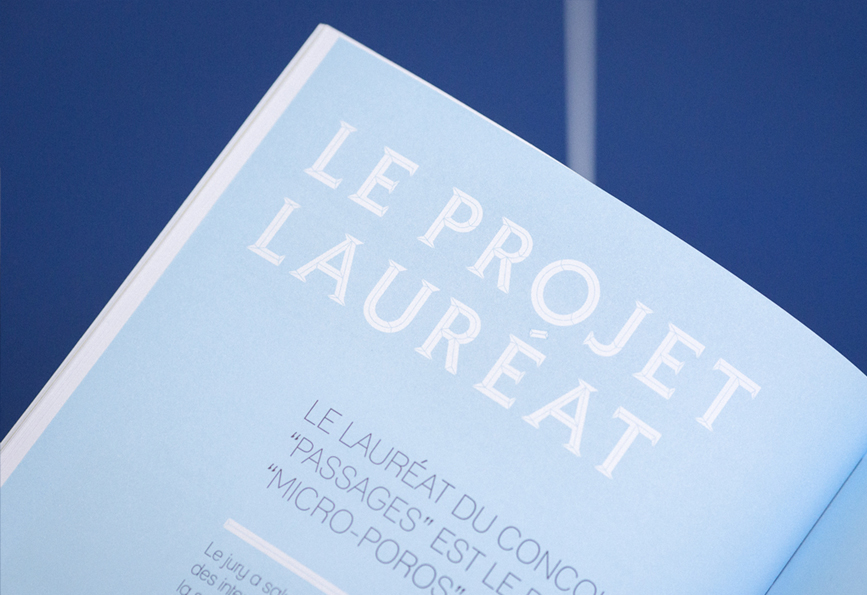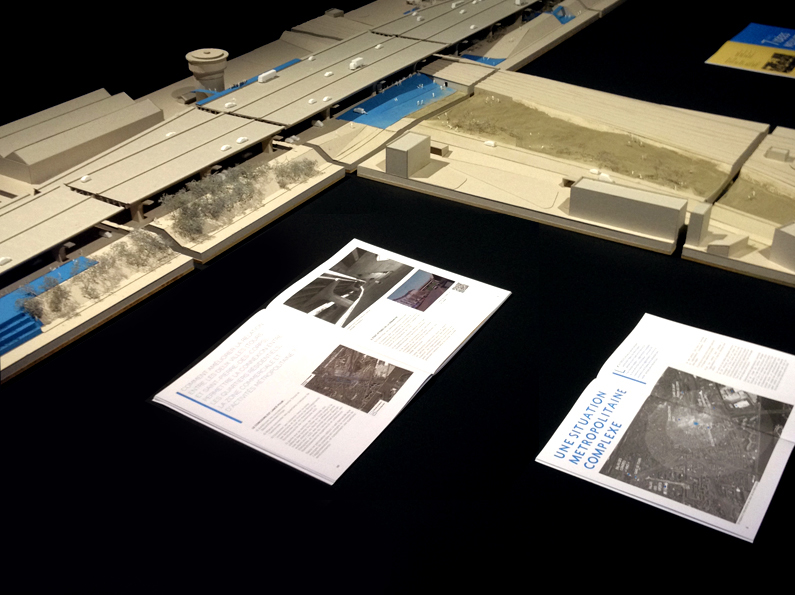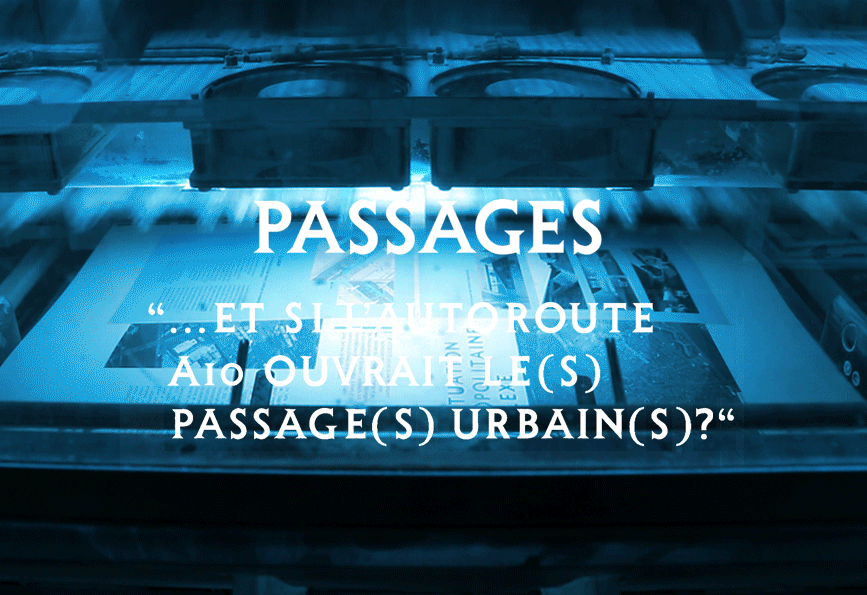 ____________________________________________
« PASSAGES, Transitional spaces for the city of the 21st century » is an international action-research program imagined and instigated by the City on the Move Institute (IVM) in Paris, in partnership with the cities of Barcelona, Montevideo, Shanghai, Toronto, Tours, Santiago, Buenos Aires, Valparaiso.
The program will lead to the practical implementation of innovative ideas for the contemporary passages, through competititions, academic worshops, research groups, lectures and artistic events, culminating in an international exhibition in Paris.
« If the A10 highway opened the urban passages ? »
Tours response to the competition, presents the research and proposals of the 7 teams which participated in the workshop held in Tours, from May 28th to June 1st 2015, selected among 50 candidates composed of 13 nationalities.
I was in charge art direction and design of the catalogue. A custom font with different variations was created, inspired by chiseled typographic signs contemporary to the time of the A10's construction.
The catalogue will be featured at the PASSAGES INTERNATIONAL EXHIBITION in Paris and at the VENICE ARCHITECTURE BIENNALE
If the A10 highway opened the urban passages ?
200 x 250mm
40 pages
3 000 copies
Published by Tours City Planning agency (ATU)
____________________________________________
n